Description
Highlight
❤️ 9 levels of 3 modes can be set freely(Massage/ Lactation/ Pumping)
❤️ All in one design, easy to carry. It is the same as a weight of an apple.
❤️ Help mothers overcome problems of flat or inverted nipples to breastfeed successfully.
❤️ Anti-Backflow design which separates the milk and air, ensures milk's hygiene.
❤️ Soft silicone breast shield perfectly fits the shape of mom's breasts, without pain.
❤️ Petal design makes the breast pad into massage petal pad is improve breast fit and comfort.
❤️ Silent design without noise while working (40 DB)
❤️ Memory function: Remember the suction used last time (Upgrade version)
❤️ USB charging. Can charge the device with power banks or a handphone adapter.
❤️ Using 100% food grade material and medical silicone, BPA Free.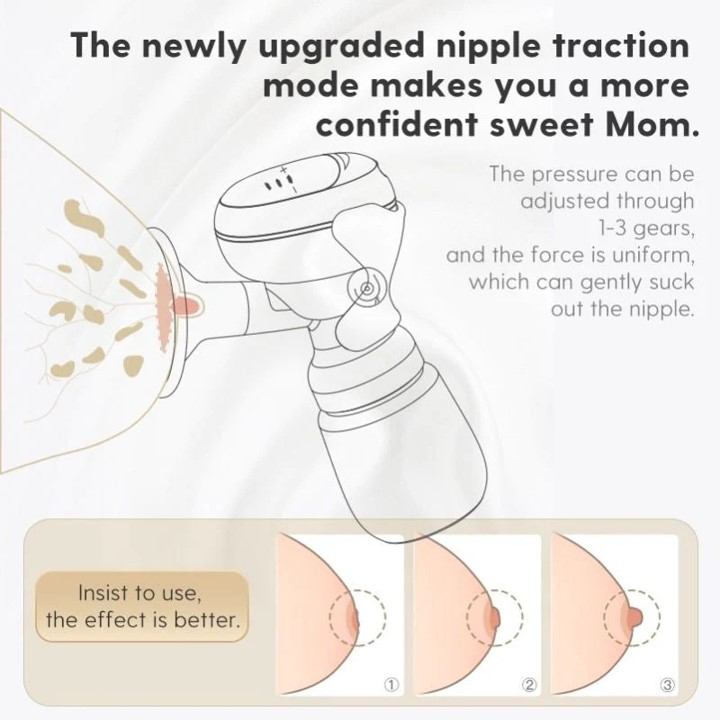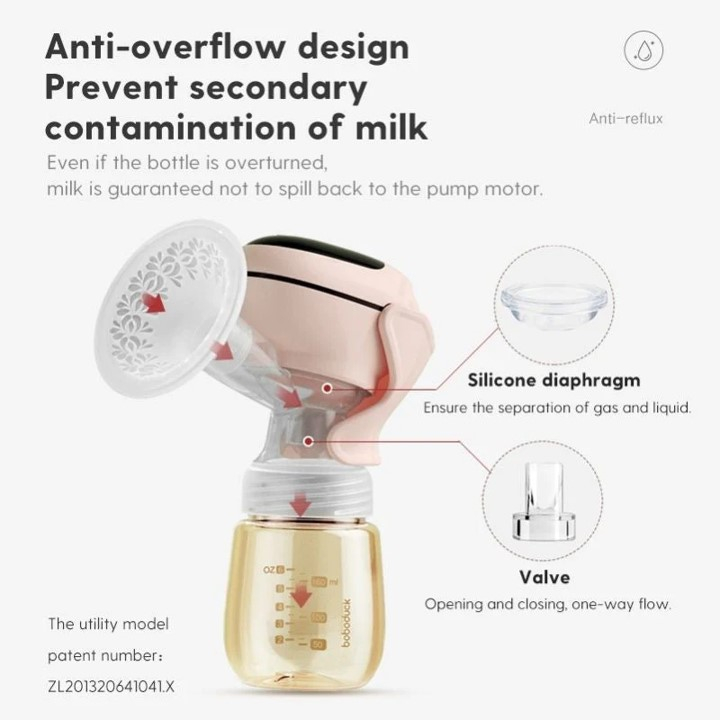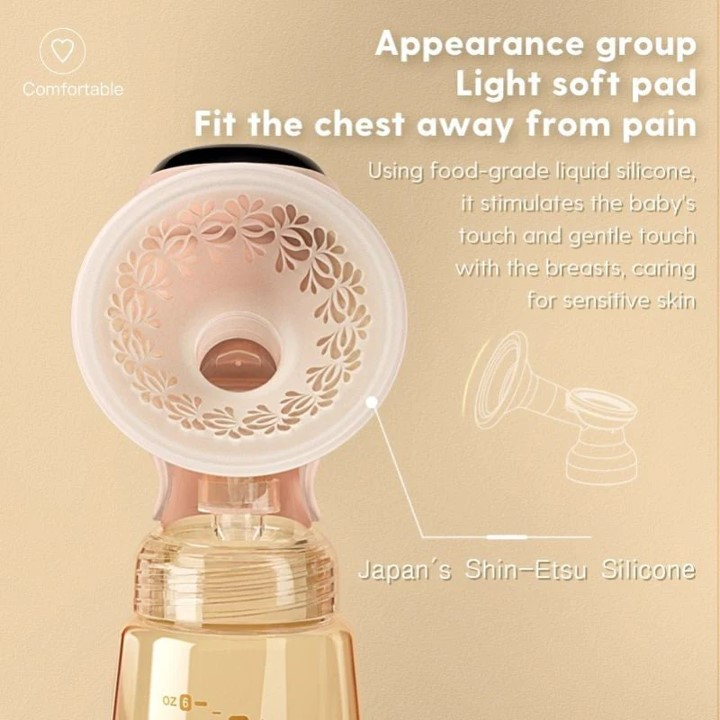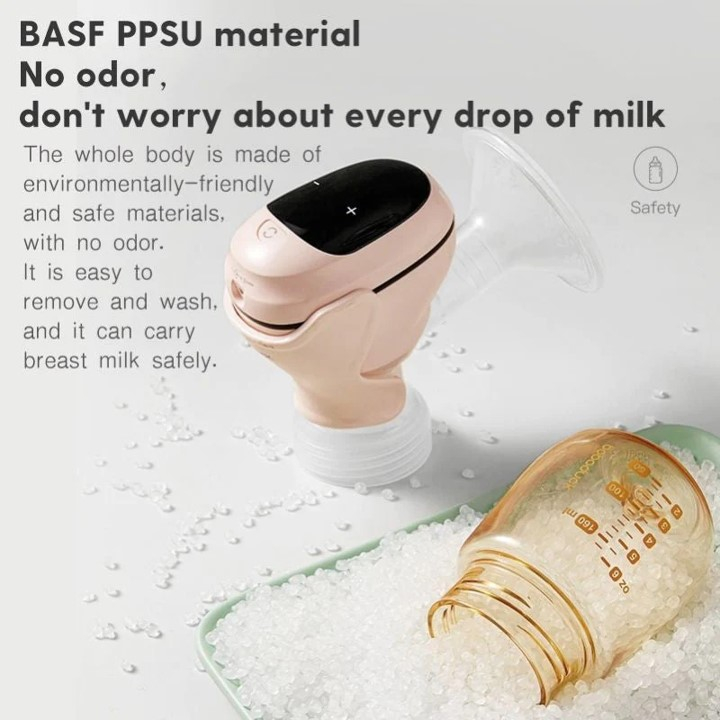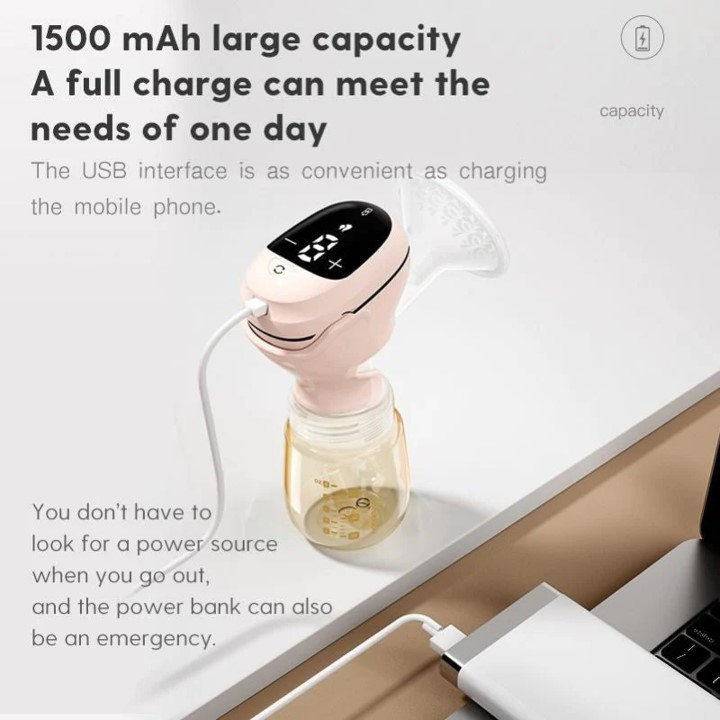 FREE GIFTS:
2 x Boboduck storage bags
1 x Boboduck spare valve
1 x Boboduck converter
1 x Boboduck silicone teat


FEATURES
❤️ 9 levels of 3 modes can be set freely(Massage/ Lactation/ Pumping)
❤️ All in one design, easy to carry. It is the same as a weight of an apple.
❤️ Help mothers overcome problems of flat or inverted nipples to breastfeed successfully.
❤️ Anti-Backflow design which separates the milk and air, ensures milk's hygiene.
❤️ Soft silicone breast shield perfectly fits the shape of mom's breasts, without pain.
❤️ Petal design makes the breast pad into massage petal pad is improve breast fit and comfort.
❤️ Silent design without noise while working (40 DB)
❤️ Memory function: Remember the suction used last time (Upgrade version)
❤️ USB charging. Can charge the device with power banks or a handphone adapter.
❤️ Using 100% food grade material and medical silicone, BPA Free.

SPECIFICATIONS:
Name: Single electric breast pump
Material: Silicone PPSU, ABS
Bottle capacity: 160 ml / 6 oz (PPSU Material)
Funnel size: 24 mm
Usage time after fully charged: 3 - 4 times
Charging time: 3 - 4 hours to fully charge
Input voltage: 5V/1A
Power consumption: 4.44W
Dimensions :150 x 195 x 88 mm / 5.9 x 7.4 x 3.4 inches
Warranty: 1 year on motor unit

* Mum & Baby Love Sdn Bhd is an authorized retailer of Boboduck's products in Malaysia. All products are guaranteed original with local warranty.


* Video shown is for illustration purposes only. Box packaging may be differ from time to time
Reviews (0)
view all
back
What's in the box
1 x Boboduck Belle Single Electric Breast Pump